Community Page | Bakery Living
Welcome to the Bakery Living community!
Mingle with your neighbors at weekly resident events, stop by the lobby to give Fido a treat, and enjoy community celebrations right outside your door! You can also join our resident Facebook group
here
, where you can meet your fellow residents, stay up to date on events/news happening around the property or neighborhood, and use this as a property bulletin board!
---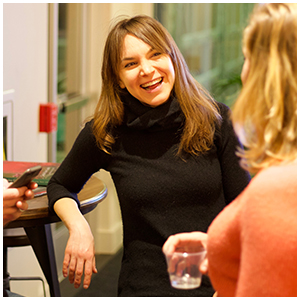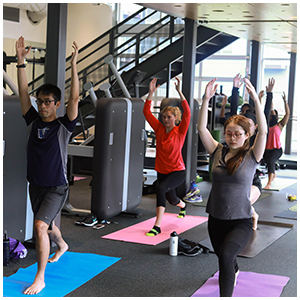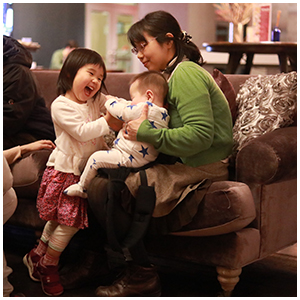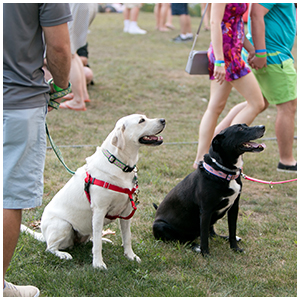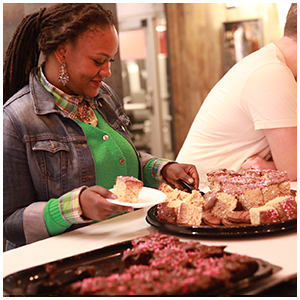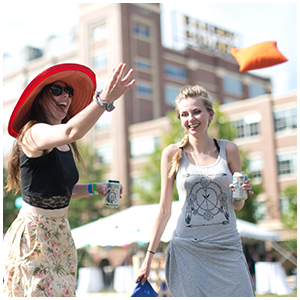 Events
9/7/2022
Kidpalooza
Where: Blue Courtyard
When: September 7th @ 5pm - 7pm

Come join us in the blue courtyard for facepainting, food, bounce house and more!
9/13/2022
Kickball Game
Blue vs. Orange
Where: Blue courtyard
When: September 13th @ 6pm

Come out and support your favorite team!
9/22/2022
Steelers Watch Party
Where: Blue Lobby
When: 8pm

Come join us as we eat food and watch the Steelers vs. Browns game!
9/29/2022
Applefest
Where: Orange Lobby
When: September 29th @ 7pm

Get ready for fall with everything Apple inspired!
Testimonials
Amazing place to live! Amenities include indoor parking garage, pool, outdoor courtyards, lounge areas, and free coffee! Quiet at night but great location at Bakery Square, so many shops and restaurants nearby. 5 stars!

- Jennifer - Google
The place has everything you need to live a pleasant life. The price might be in the high end of the market, but it

- Juan - Google
Great location, walking distance to Trader Joes

- Sheen - Google
Fantastic staff, great apartments. A little on the pricy side but worth every penny. Maintenance was quick and friendly, the leasing office was very accommodating, worked with me when things came up. I lived in a studio for a year, and was very happy the entire time I was there. Highly recommended!

- Thame - Google
#1 Walnut Capital apartment complex in my opinion. The location is ideal, with shops, restaurants, and grocery stores like Trader Joes minutes away. There are plenty of amenities and everything is modern and clean. For students: Close to school campuses, too!

- Amber - Google
Fantastic place to live in. Great building and amenities. The staff organizes small events almost every week of the month.

- Daniel - Google
Bakery Living Orange has been a wonderful place to live. It is conveniently located near shopping and dining and is just minutes away from Lawrenceville and Squirrel Hill. The amenities are top notch (pool, gym, garage parking) and the Bakery Living staff is extremely friendly and helpful.

- Ryan - Google
Bakery Living is great place to live! From the amenities to the activites there is always something to do.

- Ronita - Google
I reside in the Blue building, but the experience is just as good! Bakery Living staff are wonderful and very friendly. Also, customer service is great. Buildings are always kept clean and shiny. I highly recommend this for everyone!

- Sam - Google
Great place to live! Wonderful community and great location with tons of stuff within walking distance.

- Connor - Google
Beautiful complex, always clean, the staff is responsive and helpful, highly recommended. My washer broke Sunday, Monday morning someone was there to fix it. Very positive place to live.

- Alexis - Google
Lived here for a year and loved it. The place has super fantastic amenities, and all the staff are very nice, flexible and responsive.

- Ben - Google
Highly secure building w/ lots of convenience. Minutes to Bakery Square, Trader Joes, and more.

- Ken - Facebook
Bakery Living is amazing, fantastic, above and beyond expectation. Incredibly nice staff, spotless common area, unbelievably generous offers (amazing coffee, drinks, events, snacks), friendly neighbors, 5 minutes walk to the supermarket. Five star is an understatement.

- Charolette - Google
Bakery Living deserves 10 stars! Double stars, for double amenities.

- Alyssa - Facebook
The individuals I have been able to meet thus far over complimentary bagels in the morning or maybe at the really awesome gym in the Blue building or even over in the Orange building grabbing a vanilla latte. I'm not making any of this up which is awesome! Cool to see Google and other active companies across the way as well.

- Court - Google
Very good facilities. Gym, barbecue, very spacious and comfortable lobby, free books, fruits, coffee. Staff are very nice too!

- Carl - Google
The service is among the best. Security as well. Activities are fun. I like all the perks I get from being here like access to both building's gyms, and the pool. I also like all the social amenities, such as grills and green areas, that are great to meet with friends and family.

- Lizu - Google
I lived in Bakery Orange for two years and I absolutely loved it. You truly can't find a better place to live in Pittsburgh. The amenities are amazing and everything is kept VERY clean and organized. Every month they have fun events that are free for their residents. I can't say enough good things about Bakery. It's been a wonderful place to live in a fantastic neighborhood with everything you could need within walking distance.

- Margaret - Google
Great place to live as a young professional in Pittsburgh. Been here about 2 years and no plans to move anytime soon.

- Andy - Google
Bakery Living is the perfect spot in Pittsburgh and I would recommend it to anyone! Close to bus lines, wonderful amenities, and beautiful apartments! They really make this feel like a home!

- Melissa - Google
Fantastic place to live. It's always clean, always beautiful and maintenance is top-notch. So many amenities that you can take advantage of - whether it's the gym, bike storage, free coffee, pool, decks, etc. After dealing with a lot of bad rentals in my past - it's almost hard to believe they are this good! By the way, this review wouldn't be complete without mentioning that Dave who holds the fort down in the evenings is the best!

- Chris - Google
It is by far the best apt we have lived in Pittsburgh! The environment is nice and clean, and the neighbors are very friendly. We are particularly fond of the fact that this place is very nice to pets, making it a desirable place for both of my cats!

- Qin - Google