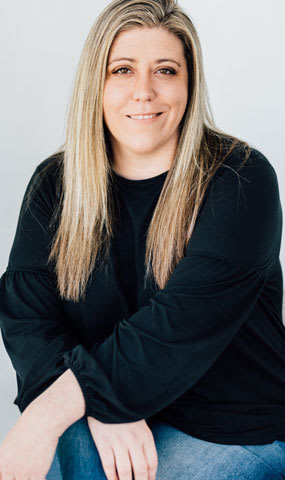 Alison Lafferty
Property Manager
Alison is the Property Manager of Bakery Living. She manages day-to-day operations of both the Blue and Orange building, supervises all leasing and turn over activities, and monitors her maintenance, leasing, cleaning and security staff. You name it, she does it. She is the queen of solving problems, juggling many things at once, and calmly clearing her inbox day after day from a certain someone. If you know, you know.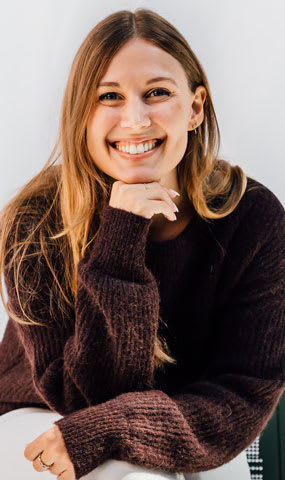 Julie Allerton
Assistant Property Manager
Julie is the Assistant Property Manager at Bakery Living and assists with managing both of Bakery Living's fully occupied buildings! She is instrumental in managing the maintenance and leasing staff to keep up with apartment turnovers, resident and prospect correspondence, and leasing activities. Julie is empathetic, optimistic and always has a smile on her face! She loves to run, is a book worm and feel free to tempt her to try the spiciest food you know… she's obsessed with it!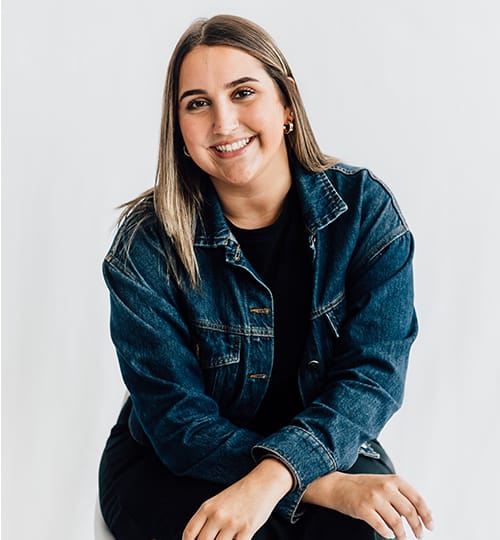 Cameron Snodgrass
Leasing Consultant
Cameron is a Leasing Consultant at Bakery Living primarily responsible for coordinating property viewings, updating the contact management database, communicating with prospects and keeping the lobby stocked for our residents. She is a quick learner, self starter and reliable. If you hear her humming, it's most likely a One Direction song she's nothing short of OBSESSED with them.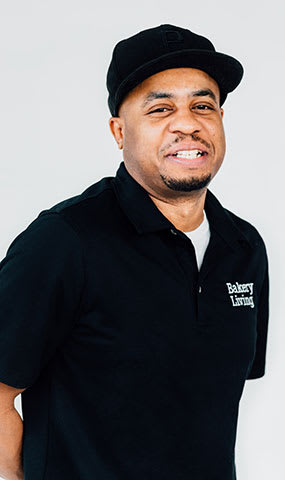 Dave Mitchell
Resident Coordinator
Dave is the Resident Coordinator at Bakery Living who keeps the building up-and-running after normal business hours. He assists with resident questions, concerns and lockouts, completes miscellaneous tasks around the property, and becomes friends with almost all of the residents. Everyone loves Dave! He is a true people-pleaser who enjoys interacting with the residents at special events and on a daily basis.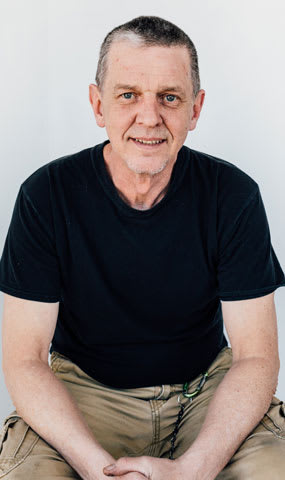 Jim Davis
Maintenance Technician
Jim is the Maintenance Technician at Bakery Living responsible for tending to work orders and conducting routine maintenance for over 300 units. He has extensive experience and knowledge performing a wide range of repair tasks around the complex. Jim is reliable, friendly and is focused on doing the job right to keep all residents happy. He loves listening to music and watching the Steelers and Penguins play (sorry Pirates, you don't make the cut).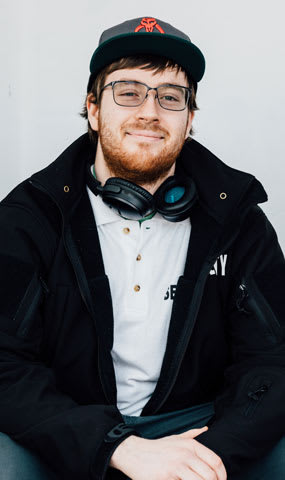 Charles Poelcher
Maintenance Technician
Charles is a Maintenance Technician at Bakery Living. He takes care of all routine maintenance and any additional issues that may arise throughout both the Orange and Blue buildings at Bakery Living. Charles is a huge gamer and has an exotic pet. Any guesses? A bearded dragon!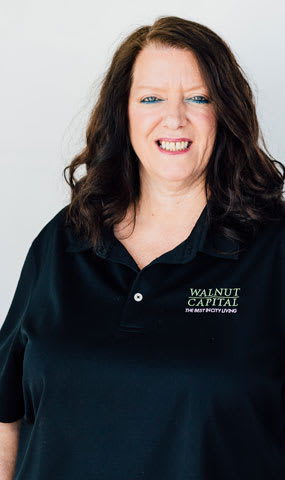 Lori McCormick
Custodian
Lori is a Custodian at Bakery Living who keeps the property looking clean and tidy! With over 10 years of experience and a keen eye, nothing gets past her. Lori maintains, dusts and disinfects all of the common spaces, orders and organizes her supplies and chats with all of the residents. Can you guess what she would do with her time if she didn't have to sleep? Clean her own house!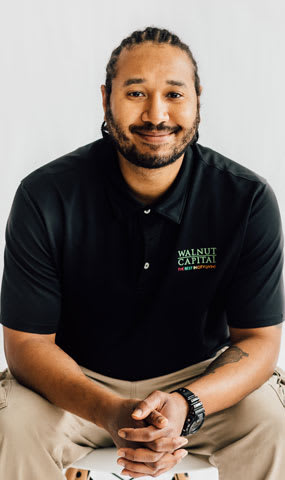 Brett Butler
Custodian
Brett is a Custodian at Bakery Living who keeps every square inch of both buildings sparkling and clean! He is neat and tidy (obviously), helpful, and witty. He likes his coworkers and the residents love him too. Although he enjoys his job, he'd rather be smoking a nice cigar and sipping on some good whiskey!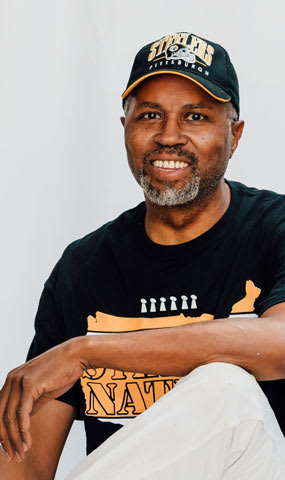 Reggie McGlory
Painter
Reggie is a Painter at Bakery Living who takes pride in his work and loves making things look beautiful. Reggie is responsible for painting all units in a timely manner and keeping up with all common space needs. He enjoys following his daily schedule and completing all tasks. He is a hard worker, easy to get along with and says many describe him as tall, black and handsome *wink*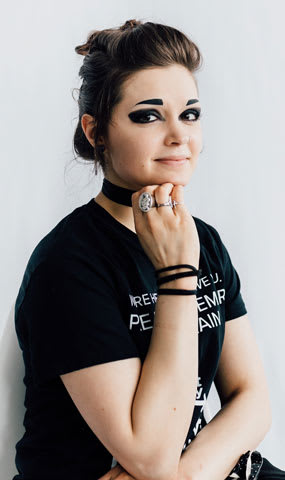 Rae Peffer
After Hours Staff
Rae Peffer is a Security Guard responsible for keeping our communities safe and patrolling the premises. She is alert, responsive and always aware of her surroundings. Nothing gets past her… you're in good hands!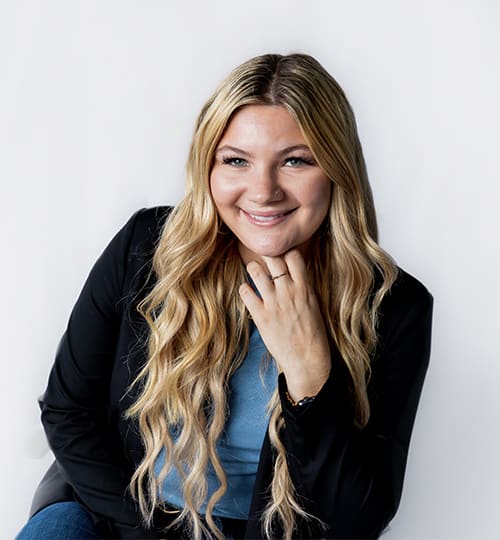 Sidney Warren
Leasing Consultant
Sidney is a Leasing Consultant responsible for tending to prospects and taking care of residents! With a background in customer service, she is very driven, a problem solver, and kills the multitasking game. She loves where she works, but if she could be anywhere else she'd rather be taking a nap on the beach with her feet in the water. Very specific…the girl knows what she wants! Sidney also loves working out, being with friends and family, scrolling on TikTok and traveling. Probably to said beach to take a nap. Just a guess.
Sean Lebovitz
Leasing Consultant
Sean is a Leasing Consultant at Bakery Living who works day in and day out to make sure our current residents' needs are taken care of and assist prospective residents in finding their new home. He is professional, logical and friendly to everyone he meets. Sean is a big fan of the video game, Squad, the history behind the rise and fall of the Aztec Empire, and his comfort TV shows. Any Bojack Horseman fans? He's watched it in its entirety several times, and he's not stopping anytime soon!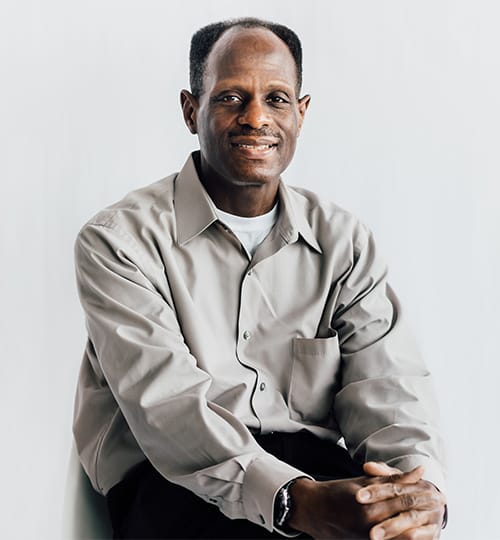 Henry Hester
Security
Henry is a Security Officer at Bakery Living who is dedicated to Walnut Capital and our residents. He responds to all management and resident requests, oversees the building premises and ensures the safety of the property after hours. Henry is personable, a team player, and loves to exercise and eat raw herbs and plant roots! Ever wanted to try them, ask him all about it!
Testimonials
Amazing place to live! Amenities include indoor parking garage, pool, outdoor courtyards, lounge areas, and free coffee! Quiet at night but great location at Bakery Square, so many shops and restaurants nearby. 5 stars!

- Jennifer - Google
The place has everything you need to live a pleasant life. The price might be in the high end of the market, but it

- Juan - Google
Great location, walking distance to Trader Joes

- Sheen - Google
Fantastic staff, great apartments. A little on the pricy side but worth every penny. Maintenance was quick and friendly, the leasing office was very accommodating, worked with me when things came up. I lived in a studio for a year, and was very happy the entire time I was there. Highly recommended!

- Thame - Google
#1 Walnut Capital apartment complex in my opinion. The location is ideal, with shops, restaurants, and grocery stores like Trader Joes minutes away. There are plenty of amenities and everything is modern and clean. For students: Close to school campuses, too!

- Amber - Google
Fantastic place to live in. Great building and amenities. The staff organizes small events almost every week of the month.

- Daniel - Google
Bakery Living Orange has been a wonderful place to live. It is conveniently located near shopping and dining and is just minutes away from Lawrenceville and Squirrel Hill. The amenities are top notch (pool, gym, garage parking) and the Bakery Living staff is extremely friendly and helpful.

- Ryan - Google
Bakery Living is great place to live! From the amenities to the activites there is always something to do.

- Ronita - Google
I reside in the Blue building, but the experience is just as good! Bakery Living staff are wonderful and very friendly. Also, customer service is great. Buildings are always kept clean and shiny. I highly recommend this for everyone!

- Sam - Google
Great place to live! Wonderful community and great location with tons of stuff within walking distance.

- Connor - Google
Beautiful complex, always clean, the staff is responsive and helpful, highly recommended. My washer broke Sunday, Monday morning someone was there to fix it. Very positive place to live.

- Alexis - Google
Lived here for a year and loved it. The place has super fantastic amenities, and all the staff are very nice, flexible and responsive.

- Ben - Google
Highly secure building w/ lots of convenience. Minutes to Bakery Square, Trader Joes, and more.

- Ken - Facebook
Bakery Living is amazing, fantastic, above and beyond expectation. Incredibly nice staff, spotless common area, unbelievably generous offers (amazing coffee, drinks, events, snacks), friendly neighbors, 5 minutes walk to the supermarket. Five star is an understatement.

- Charolette - Google
Bakery Living deserves 10 stars! Double stars, for double amenities.

- Alyssa - Facebook
The individuals I have been able to meet thus far over complimentary bagels in the morning or maybe at the really awesome gym in the Blue building or even over in the Orange building grabbing a vanilla latte. I'm not making any of this up which is awesome! Cool to see Google and other active companies across the way as well.

- Court - Google
Very good facilities. Gym, barbecue, very spacious and comfortable lobby, free books, fruits, coffee. Staff are very nice too!

- Carl - Google
The service is among the best. Security as well. Activities are fun. I like all the perks I get from being here like access to both building's gyms, and the pool. I also like all the social amenities, such as grills and green areas, that are great to meet with friends and family.

- Lizu - Google
I lived in Bakery Orange for two years and I absolutely loved it. You truly can't find a better place to live in Pittsburgh. The amenities are amazing and everything is kept VERY clean and organized. Every month they have fun events that are free for their residents. I can't say enough good things about Bakery. It's been a wonderful place to live in a fantastic neighborhood with everything you could need within walking distance.

- Margaret - Google
Great place to live as a young professional in Pittsburgh. Been here about 2 years and no plans to move anytime soon.

- Andy - Google
Bakery Living is the perfect spot in Pittsburgh and I would recommend it to anyone! Close to bus lines, wonderful amenities, and beautiful apartments! They really make this feel like a home!

- Melissa - Google
Fantastic place to live. It's always clean, always beautiful and maintenance is top-notch. So many amenities that you can take advantage of - whether it's the gym, bike storage, free coffee, pool, decks, etc. After dealing with a lot of bad rentals in my past - it's almost hard to believe they are this good! By the way, this review wouldn't be complete without mentioning that Dave who holds the fort down in the evenings is the best!

- Chris - Google
It is by far the best apt we have lived in Pittsburgh! The environment is nice and clean, and the neighbors are very friendly. We are particularly fond of the fact that this place is very nice to pets, making it a desirable place for both of my cats!

- Qin - Google